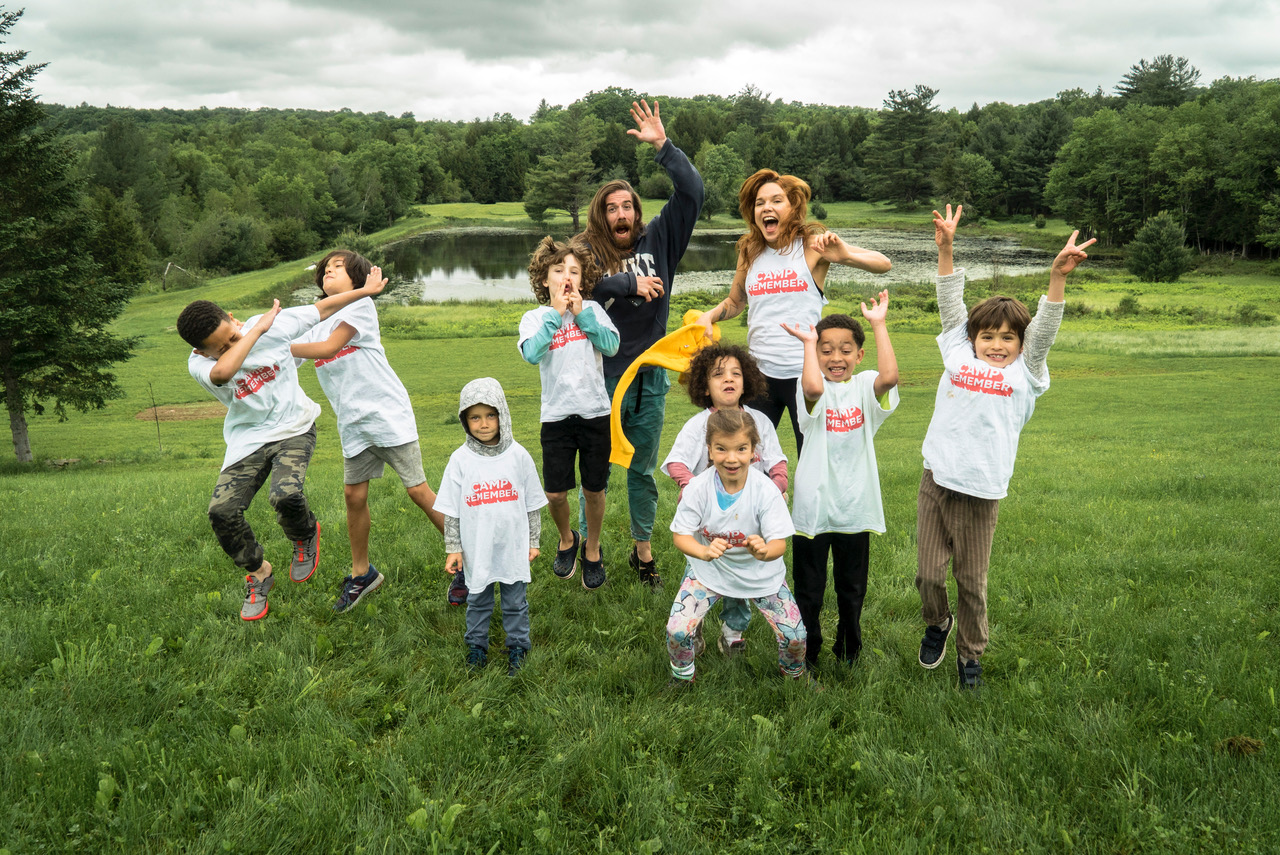 Last summer we partnered with The Assemblage to bring you a series of experiences for kids & families at their beautiful Sanctuary in Upstate NY. We came together for 3 weekends of camping under the stars, adventures in the wilderness, mindful movement, s'mores and more.
School of Wonder
SCHOOL OF WONDER x CHEF MISHA HYMAN
We are looking for the most curious and intrepid ones to become the First Pioneers of the Wonder Camp! Get ready to camp under the stars, go on adventures and secret missions in the wilderness, build the most amazing constructions and houses, and throw an awesome party with music, costumes and a bonfire!
The heartbeat movement x kundalini disco x the wild ones
DANCE + COOKING
Live drumming sets the rhythm, calming our minds, while the tunes and breathing exercises deepen our awareness. Lets link to the steadiness of our own beating heart and connect with one another! Singers and Chefs Natavi Orion & Miguel Mendez will help us to remember our true nature as humans is that of wildness: we are vibrant, playful, expressive creatures. Together, let's get in touch with this wildness by learning to use our voice as an instrument and work together to create music and have fun!
cool fit kids
COOL FIT KIDS x CHEF CAROLINA SANTOS-NEVES
We combine COOL- mindful movement, breath work, meditation, yoga, and tai chi - with FIT - sports, games, and physical exercise. Campers will also fuel their bodies with nourishing meals (they help to make!) made from seasonal ingredients from our local community.